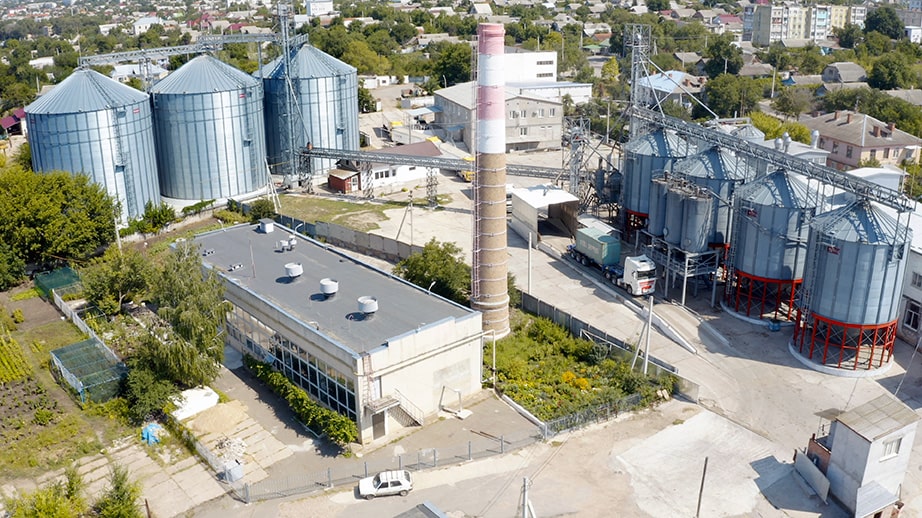 About production
Our production capacities are  fitted with high-performance advanced equipment and innovative systems of complex automation of technological processes manufactured by  leading companies.
The  modern production and technological laboratory carries out quality control-on both national and European standards. It is held at all the stages, starting from ground grain reception to the shipment of end products. The production process data allows making adjustments promptly and  purposefully, determining end product quality.
Our laboratory
Flour production process
Consists of the following steps:
Laboratory tests
Laboratory tests are perfected at each stage to determine the grain quality and improve flour characteristics
Grinding batch preparation
Is held within the mixing process of 4 and more various batches that aims to the grain quality improvement.
Grain cleaning and conditioning
Any dirt, mineral inclusions and admixtures of other plants seeds are removed by dry and wet methods from the grain mass.
Hydrothermal treatment
This stage creates an internal tension inside the grains, facilitating the separation of membrane covers.
Grain grinding stage
Repeated and Complex grinding commence, processing the flour of the required quality.
Vitaminization stage
Vitamins enrichment improves the quality of flour and is generated upon the request of the Customer.
Packing
An automatic stuffing line permits to pack our product in paper bags of 0.5 kg, 1, 2, 4, 5 kg, as well as in polypropylene bags of 25-50 kg.
Storage and supply
Are carried out in packages and in bulk.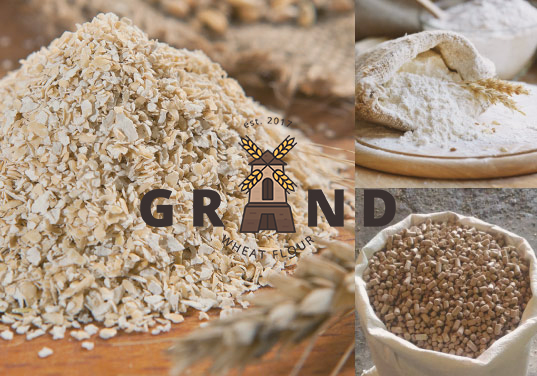 Manufacturing equipment
Our mill complex is fully equipped with the latest technology and complies with all requirements, what allows to model production processes and compose the optimal grinding batches. The right choice of ground grain and advanced processing methods make it possible to produce custom-made flour with the corresponding functional properties. Important to note,  that latest technologies for grain processing  preserve the nutritional value and taste complexity of the product.
Thus, in the process of  new product development, we created the flour brand Grand, which combines the highest quality and safety parameters.
View Products
Packing services
We provide packing, storage and supply services under the following terms:
In paper bags - 0.5 kg, 1 and 2 kg, 4 and 5 kg
In packages – in a finished product section
In bulk – at the flour bulk storage
As per Client's request we are able to offer personalized brand logo bags.
Flour export
We strongly fulfill our contractual obligations and consider possible claims  caused by the improper delivery of our products by transporting companies. A video recording was organized at our storage facilities, allowing us to monitor the loading process quality and facilitate the after-sale service including requests to file the claims.
Flour and bran are transported in 20 or 40 ft sea containers.  Before the loading commence, container are being inspected on intactness, tightness, cleanliness and extraneous odors absence. When  its suitability for loading is confirmed, the internal walls and floor are lined with cardboard paper, and a desiccant is placed inside to avoid condensation. That is essential for an intact and safe goods delivery and prevents the damage while transporting.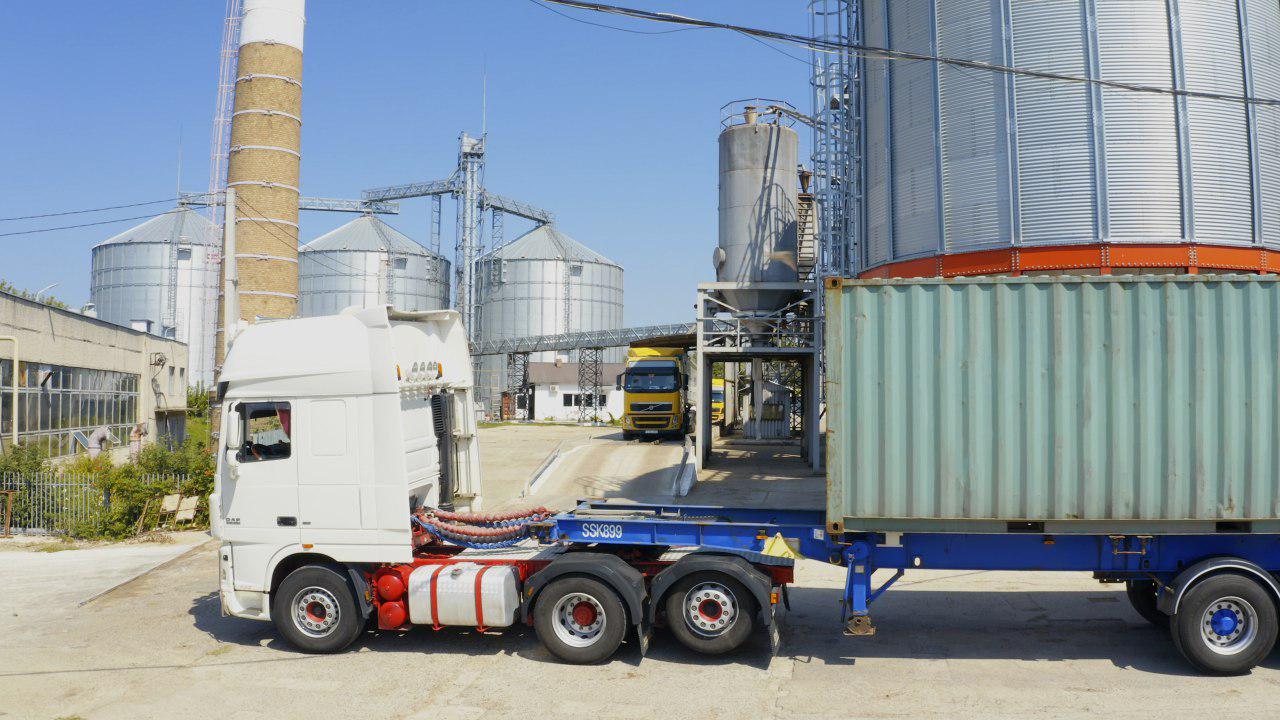 The buyer monitors his order and its status
Online order tracking
under development
Tracking the number of kilograms in bags